Deciding to get your MBA degree must have made you consider several things. From finances to business plans, you have evaluated essential matters that helped you come up with a decision. As you take a step forward to attain your objectives, you have to get into the school you desire first. Part of the application process is submitting an essay indicating your career goals, whether long or short term. To help you with this, you can opt to avail of an online MBA essay writing service. Their professional writers can assure you of an excellent output that will impress the school's admissions committee. But if you don't have the means to because you are just starting, this article will provide you information for your MBA goals essay.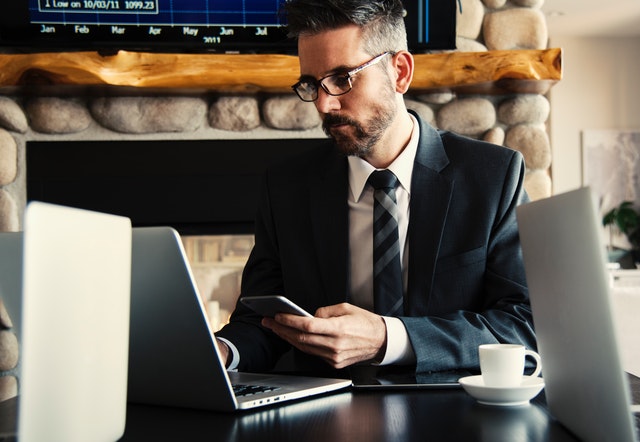 Types of MBA Career Goals
Having a clear vision of your future will lead you in whatever you are going to write. Because of this, you can do your essay without a hitch. It would be easier for you to start if you have a direction. First, you have to identify your career goals for them to know how you intend to pursue this career. It has two types, the short-term and long-term goals, and you have to know their differences before you start.
Long Term MBA Career Goals
From the term itself, they indicate your objectives in the long run. They should show where you plan to be 10 or 20 years from now. Besides, they should reveal your ultimate desire, which fulfills your childhood dream or lifetime wish.
As you write them, it would be best not to be too detailed or specific. What you can do is state what you intend to accomplish in your entire professional career. Your long-term career goals should paint a big picture of your influence in your company, industry, or society. The admissions committee will have an idea of your values as a person and motivations as a business person through this. Even though this is not easy, you must deeply reflect on your wants and the world's current situation.
Short Term MBA Career Goals
On the other hand, your MBA short-term goals highlight your stepping stones to success. They involve your immediate plans, like applying for an internship or enrolling in MBA programs. By doing these, you should eventually learn and gain specific skills to achieve your long-term goal.
In writing your short-term goal, you need to be more detailed because it is crucial to the committee. It should reveal your knowledge and research on your career track, like companies where you could work in the future. You must understand the recruiting process of business schools. Also, you should know what you should do to get your post-MBA job. Therefore, you have to indicate other options to show that you have other plans. It gives the impression that you are prepared for anything that may come your way.
To understand more of their differences, you may refer to the examples below.
Examples of Long Term MBA Goals
"I aspire to reduce the plastic pollution among skincare products by formulating products that do not destroy marine life and using product packaging that is recyclable or reusable."
"I aim to transform the public transportation system in the Philippines by finding innovative ways to manage the vehicles and commuters more efficiently so that the country's economy won't suffer because of traffic."
"I seek an executive-level position at a broadcasting company to help me achieve my ultimate purpose, which is to release more substantial and thought-provoking shows that will influence the general public on environmental issues."
Examples of Short Term MBA Goals
"I will leverage my pre-MBA experience as a science teacher to seek a program related to microbiology or chemistry to learn more about skincare products. After finishing business school, I will pursue general management or leadership development program at companies that promote zero-waste products to gain exposure to product development, marketing, and operations."
"To gain the experience I need to influence the general public on issues about climate change, I plan to pursue a role in show development or product management in a local broadcasting company or an internet platform, like X or Y."
"After having a wide range of exposure advertisement companies as an advertising manager, I intend to use my prior work experiences at companies X and Y to help me advance my career in marketing. I plan to pursue an internship with a prominent advertising company such as Z, which will help me get a position as an International Marketing Executive."
How to Write MBA Goals Essay
Once you have identified your short-term and long-term vision, you are ready to write your MBA essay about career goals. Aside from these, you have to consider the business school's objective or expertise. Below are some tips that you can follow to ace your application.
State-specific but essential goals
Your career goals essay should indicate your short-term and long-term objectives that you have identified previously. In a nutshell, worthy goals should provide a clear statement on your target industry and your intended purpose. It will give the readers anticipation of your future position. Meanwhile, unclear goals will leave them lost with what you want to achieve. To provide more clarity and detail on their goals, you may put some examples in your essay.
To avoid beating around the bush, it would be best if you remain straight to the point. In the first part of your paper, specify your plans so that you can keep them in mind as you write.
Elaborate the significance of these goals to you.
Some schools give a specific question for you to answer in your essay. Often, they want to know why your objectives are vital to you as an individual and professional. Depending on the construction of the question, your answer should not be as long as a paragraph. In this part, it would be best to persuade them by giving a reason for choosing to pursue your plans. By doing this, the MBA admissions committee will know that you are not making a hasty decision. They will also sense your determination and drive to turn your vision into reality.
To be more effective in conveying this message, you can narrate how your past experiences will shape your future career. Therefore, your paper should talk more about you and not your target industry.
Make school-specific content.
After indicating your MBA goal statement and your reasons, you now have to explain why and how the school will help you achieve it. You also have to elaborate on why your school is the right one for you.
To do this, it would help if you did some research about different schools first. It will give you an idea of what these schools can offer. Also, it will allow you to see how they can guide you with your post-MBA career goals. Then, you can begin by describing what you wish to gain or learn through your degree. Afterward, choose which part of the school will aid you to attain this. It could be specific courses, professors, or immersion programs that you have researched. It could also be other essential factors, such as class size, school location, or learning environment. You have to let them know that your school is indeed suitable for your needs and wants.
MBA Goals Essay Example
Long Term Objectives
I seek an executive-level position at a multinational advertising company to help me achieve my ultimate purpose — to partner with diverse corporations, such as the fashion or beauty industries. One of my lifelong dreams is to lead a company that focuses on producing sustainable clothes and make-up and skincare products. With my influence and expertise, I can encourage others corporations to shift to eco-friendly alternatives.
Short Term Objectives
Working as a science teacher, I realized that giant corporations significantly impact our environment. The majority of clothes and make-up and skincare product wastes end up in landfills or oceans. Therefore, I want to effect a change in the alarming increase of plastic pollution and marine life destruction. To do this, I believe that I have to do the following short term objectives:
1. To acquire quality education in business administration; and
2. To have an internship in companies that follow the same pursuit.
In my honest opinion, HBS will help me achieve my first short-term objective. With little knowledge of business administration, HBS education will develop my skills to fit my plans and background. Since it is considered the best business school, I want to be educated by their eminent professors. Aside from that, I intend to learn from their well-curated curriculum that caters to my specific needs.
In conclusion, I believe that being part of HBS will be an exciting and learning-filled experience. Their program will mold me to achieve my short-term objectives and, eventually, my long-term vision.