After taking enough consideration, you have decided to take the next step in advancing your career — getting your MBA. While many things might have affected your decision, choosing to go to a business school can be one of your most significant career moves. Before getting admitted, you have to write an essay as a part of your application.
Many companies offer an MBA admission essay writing service for students like you. Professional writers can help you come up with a paper that will impress the admissions committee. If you don't have the means and prefer to keep it personal, this article will give you essay writing tips for MBA.
How To Make An MBA Application Stand Out
Every person is unique, and are you. By keeping that in mind, you can write a paper that reflects who you are. However, it is not easy to stand out among other applicants if you don't know your capabilities. So, it would help if you reflected on yourself first before writing. It will allow you to come up with an authentic and unforgettable essay. Afterward, you can follow the tips listed below.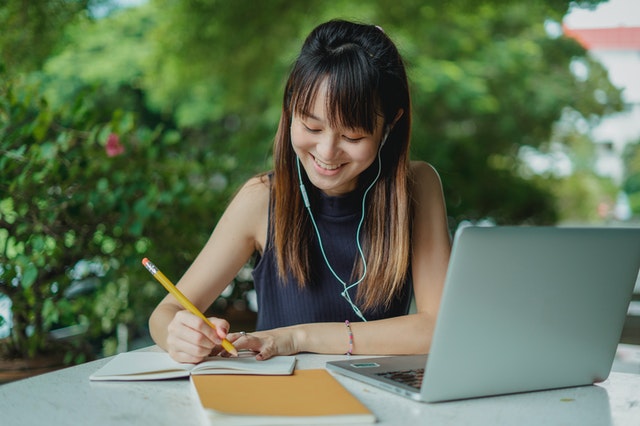 Emphasizing your strengths and experiences
Writing an MBA essay gives the admissions committee the chance to know you beyond your credentials. This is the perfect time to communicate your strengths. It would be best if you emphasize what makes you fit for the school and program.
To be effective in doing this, you have a lot of things to share. You can talk about the previous experiences that gave you a better perspective about the industry and life in general. It can be an inspiring conversation with someone or a memorable conference you attended. Also, you can share a helpful piece of advice from a colleague or mentor. Moreover, you can stress the characteristics that will help you achieve your dreams. It will help if you highlight your leadership skills and go-getter personality.
Talking about your background
A part of what makes you unique is your background. The admissions committee already has an idea of your educational background based on your application. Therefore, they might be interested to know your background as a person. You can talk about your gender or foreign background and how they impacted your outlook in life. Also, you can share how you overcame your struggles if you are a part of an ethnicity or minority. By doing this, they will know that your background does not hinder you from achieving your goals. However, if they will not be relevant to your narrative, it would be best to exclude them.
Breaking stereotypes
To catch attention, you have to be distinct. This idea is also applicable in MBA essay writing. Because other applicants are eager to get into their dream schools, they might go with the flow. They could easily choose the standard rather than being different. However, it would be best if you challenge the stereotypes of business school applicants like you. You have to prove to them that you are not just an ordinary student who wants a better career. You have to persuade them that you are doing this not only for yourself but also for others and society. This way, they will know your real intentions and values as an individual and professional.
How To Write a Good MBA Admissions Essays
At this point, you already know how vital an authentic and well-written MBA essay is. It can make or break your application process. To develop a paper that will astound the committee, you have to be mindful of everything you will write. By taking note of the MBA essay tips below, you can create a more compelling output.
Keeping your audience in mind
As part of the writing process, you always have to identify your audience. This information will direct your thoughts and the flow of the paper. In case you want to apply to different schools, the first thing you have to do is research them. You need to have an idea of their mission and vision. Moreover, you have to be familiar with their programs, curriculum, and career opportunities. You also need to know what they are looking for in their applicants. Through this, you will learn how to convince them through writing.
Stating your short and long-term goals
Admission essays often look for your goals statement. It is essential because it shows your determination and true intentions for getting an MBA degree. Through this, you are emphasizing that you did not come to play but to learn. Furthermore, the committee will have an idea of your plans, especially after getting your degree. So, you have to include your specific short-term objectives and crucial long-term vision.
Being yourself
Like previously said, you are writing this essay to show who you are. It would be best if you do not pretend to someone you are not. Sometimes, people have tendencies to break out of character to get what they want. However, it should not be the case here. The admissions committee has many experiences with handling applications. With that, they know when applicants are dishonest. Also, it would help if you do not depend on other people's narratives or works that got accepted. It might be tempting to copy someone else's work, but you should not start with the wrong foot.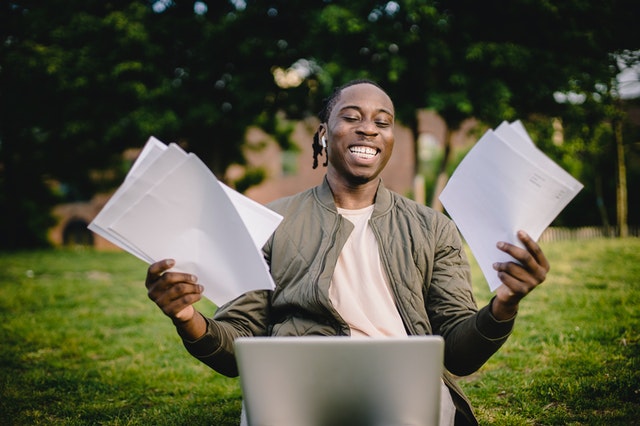 Explaining why an MBA degree is significant
Deciding to go to a business school is not a child's play. You must have taken a lot of time to think about pursuing this path. Therefore, you have to persuade the committee that you are getting an MBA degree for a purpose. It would be best to explain how this endeavor can help you in your personal and professional growth. Or, you can also share how your degree can impact your career and society.
Proofreading and editing your work
Following all the MBA application essay tips available will become useless if your work has noticeable mistakes. They include grammatical and spelling errors and illogical and incoherent sentences and paragraphs. You should remember that the committee will be critical if they see mistakes in your output. To avoid making minimal or drastic errors, you must proofread and edit your work before submitting it.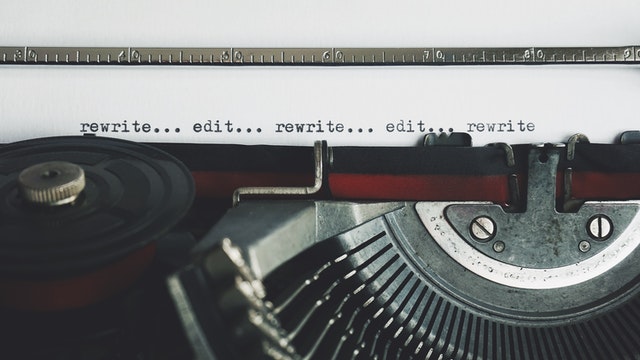 How To End an MBA Essay
A lot of people tend to disregard the conclusion. Because it is the last part of the output, they tend to rush it to finish immediately. But, writing the end part is highly crucial in this kind of paper. It will determine whether you will stand out or not. It will help if you write the conclusion as if you build your whole work on it. This way, the committee will indeed remember you and your essay. It is similar to how you recall a terrible movie based on its unconventional or unexpected ending.
Relating your conclusion with your introduction
All parts of your essay should have a purpose. You use a hook at the beginning to get the readers excited about your work. But, it would be best to tie your conclusion to your introduction. By doing this, you show your intentions with your hook, and it will be more memorable.
Ending with a twist, if appropriate
In books or movies, plot twists are either liked or hated. However, you can use this to your advantage as long as you incorporate it properly. It will help if you use previous parts of your essay to the twist you want to make. Just remember that whatever the twist is, it should be appropriate or relevant.
Being remarkable
If being different is what will make you remarkable, do it. If being funny will make you unforgettable, do it. Humorous and unexpected endings are some things that people don't usually see in a conclusion. And because this is an essay about you anyway, let your conclusion be as remarkable as you. You can quote your favorite movie character or recall a childhood memory as long as you don't end with a bland statement.
While it is challenging to produce a compelling output, you must exert all your effort in making this one a success. Your future might depend on this paper, so consider all the tips for the optional MBA essay provided above. Remember that all parts of your paper are essential, and don't take this process for granted.