Mathematics is the subject of nightmares for many students. The majority of students find it to be the most challenging subject which transcends academic levels. You can ask a kindergarten student or a college student; both will show an aversion towards math. The only thing students worry about more than the subject math is its homework.
How to Succeed at Your College Math Homework
Doing math homework is challenging for all students. The subject is complex, with very few students excelling in it. As a result, most students need help with math homework in some capacity. The higher the grade, the more complicated it becomes. College-level mathematics is very different from school level. You could ask your parents for help in school, but in college, it is a different scenario altogether.
A college student will often think about how to do math homework faster. The following list of tips for math homework has been compiled to answer this very question.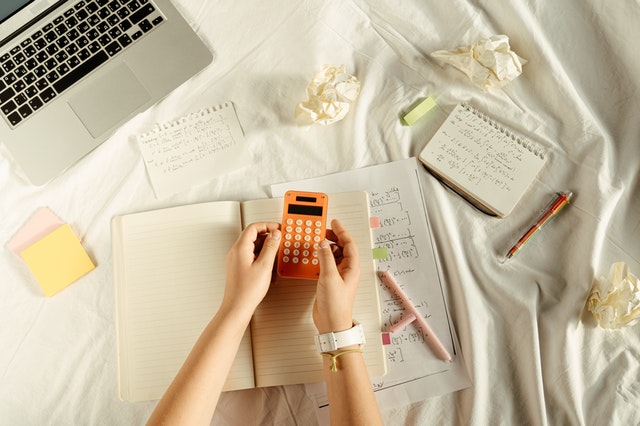 Take notes in class
The work begins even before you are assigned the math assignments. The homework is always related to the topics taught in your class. Therefore, it is of the utmost importance to stay mentally present in class. It is easy to get distracted, especially when math is confusing. Not only do you have to stay mentally present, but you also should make notes. The formulas and techniques to solve math problems will be taught in class, and you should jot them down. You can use the theorems and formulas for reference when doing the homework.
You can even create a cheat sheet. Keep in mind that it is not a sheet to cheat in tests but rather a paper where all the important formulas are written. By making a cheat sheet, you have organized your notes, and it saves you time as well. Organized notes will also help when preparing for the exam.
Get a study buddy or work in groups
You are not the only student who faces a hard time when it comes to mathematics homework. So, you can ask your class-fellows if they would like to study with you. With a study buddy, you can both help each other with homework and teach any concepts the other does not understand. Working in a group will help to do homework faster. It is important to note that the purpose of a study group is not to copy the work of others. It helps each other by explaining any questions or concepts that the others do not understand and cannot solve.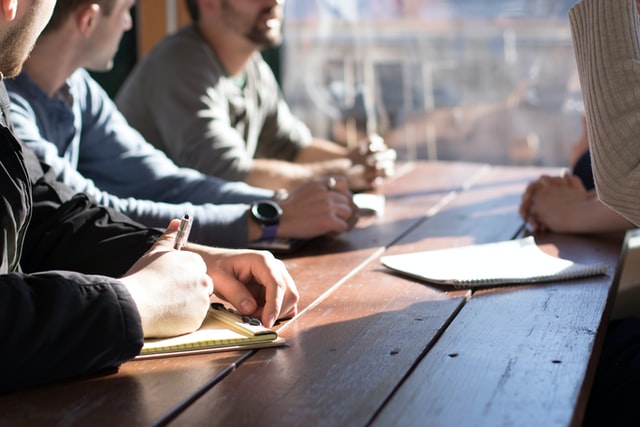 Remove any distractions
When performing a difficult task, it is very easy to get distracted. Many students complain about not being able to focus while they do math homework. So, we advise you to eliminate all distractions. You can do this by:
Finding a quiet place to work like your office or the library.
Keep all your supplies with you, such as a calculator, the textbook, and pens.
Try to put your phone away or on silent so it does not distract you.
It is advised to keep a water bottle with you to stay hydrated and do not waste time getting up and getting water.
Do not forget to take breaks
Algebra is very complicated for students. So, it would be best if you did not try to do it all in one go. You need to understand that you are human and need a break as well. If you do your math homework without taking any break, you will be mentally exhausted. It will affect you in two ways;
Your level of productivity will decrease.
Even a minor problem will become a big obstacle for you.
So, it is important to take a 10-to-15-minute break every two hours. In this break, you can take a quick stroll or get a snack. Due to the break's short duration, you will not use your concertation but will be refreshed when you get back to work.
Understand the questions
It is not uncommon for students to solve a question and be done with it. Once they have the correct answer, they do not understand how exactly the question was solved. This causes problems when they have to solve similar questions in exams. As a student, you want to be done with your math homework and not learn from it. It defeats the purpose of the homework altogether. If you make a mistake, then do not overlook it. Try to understand where you went wrong and how you can prevent the problem in the future. You can even ask the teacher to help with the concepts again.
Create a reward system
If you set up a reward system for yourself, you will stay motivated. It is basic psychology that people prefer to do something when they receive a benefit for it. You can set up different types of goals and rewards. For example, you can have a little chocolate bar after each exercise you complete, or you can say that I can play video games for an hour if I do my math homework in two hours. You can set up the rewards as things you like, but be sure you set attainable goals. It means that the goals should not be too difficult or too simple such as a reward for each question.
Get a tutor
When wondering how to do math homework in college, many students overlook the options of hiring a tutor. A tutor does not have to be a teacher; it can also be a student that advances in math. Usually, schools and colleges have tutoring committees to help struggling students. You can visit your college's tutoring committee and ask for a mathematics tutor. You will most probably get a senior student as a tutor, and this is helpful because they cannot only teach you but can guide you for the exams.
Ask your teachers or professor
The aim of the teacher to help you learn and understand concepts. Homework is a tool to reinforce those concepts. If you find the homework very challenging, you can ask your professors for help. Chances are, they would be more than happy to help you with any queries and issues. Just email them or talk to them in class about any math problems, and they will come to your rescue.
FAQs
Due to the complicated nature of math homework, people often google many questions like how to do homework quickly. Some of these have been compiled as follows:
How can I cheat on my math homework?
When doing homework, it is better to learn rather than cheat. However, you do cheat to get an assignment done quicker in some instances in a student's life. If you have not done an assignment, you can ask a friend if they will copy their answers. If you copy their answers, be sure to change them up. An exact copy will alert the teacher, and you both will lose your grades.
You can also search the question on google. There are many websites that will help as they have posted the same question or something very similar. You can use that as a reference to solve your question.
What app helps with math homework?
Nowadays, there are many apps available to help solve math problems. The most commonly used ones are:
Khan Academy
Photomath
iMathematics
My Script Calculator
Meritnation
Mathematicus
These apps will help you in your homework, whether it is getting a solution or a list of formulas to use.
What is the fastest way to do homework?
Students often say that I need help on my math homework and I need it quickly. The quickest way to get your homework done is by using our service. We employ professional writers with specializations in a multitude of fields. Your math homework will be assigned to a writer with at least a master's in that field. It will ensure that your homework gets done on time and is correct as well.